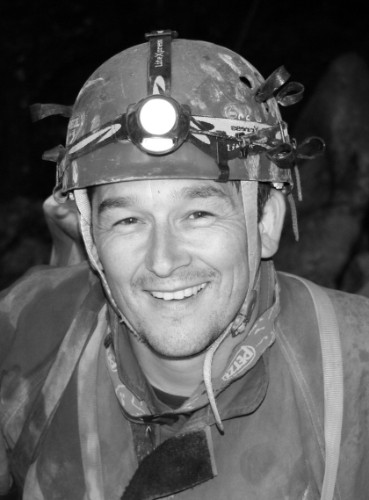 Rainer Straub, Germany
Born in 1967, has been caving since 1983. He started surveying small caves of the Swabian Jura and deep vertical caves of the Bavarian Alps. He is a member of the German Speleo Group Höhlenforschungsgruppe Ostalb-Kirchheim e.V. In 1985 Rainer started cave diving. He is the Delegate for cave diving of the German Speleological Federation (VdHK) and participates in major cave diving projects like the exploration of the Wulfbachquellhöhle, Wimsener Höhle or the exceptional Blauhöhlensystem. These are some of the longest caves in Germany.
He has been caving in many areas of Europe, Africa, US, South America, Asia and participated in several expeditions to Lechuguilla Cave. In 2012 he was invited by the Lasalle 3D International Team to join the Projecto Bellamar Expedition to Cuba. His wide interest in different speleological scopes are focused on exploring new caves and publishing the results. Because of the difficult conditions during his caving projects, he prefers using light and compact photo equipment. Beside cave exploration he enjoys travelling, especially in Karst and mountain areas around the globe.
See also his web page about Cave diving in Germany: www.germancavediving.de
Acknowledgement
Photographing in caves is mostly team work! - I would like to thank all my caving friends, helpers, "flash gun slaves" for their incredible patience. Also a great thanking you to all international friends who had provided me access to their well protected caves.